Bottom line – Google is the best all-around platform for creative, transparency, flexibility, ROI, and future proofing. However, you'll need a competent analyst and designer to run it.
The terms Remarketing and Retargeting are used interchangeably for ecommerce. Website ecommerce Retargeting companies all operate under the same general principles.
A way to identify a website visitor and their behavior on the site (the pixel or web beacon)
A bidding engine algorithm to segment users into bidding cohorts based on how likely they are to convert.
Access to display and app ad placement inventory.
Dynamic creative templates to make ads in real time by inserting images related to what the user has interacted with on the site or related products.
Reporting to optimize performance
The big four all implement these elements in different ways with varying degrees of transparency.

Criteo is one of the bigger retargeting advertising firms. They are dwarfed by Google in terms of size, but still impressive. Criteo generated $2.3 billion in revenue in 2018 almost exclusively focused on retargeting advertising. In the past, Criteo claimed they would create the perfect mix of retargeting advertising for users between display and Facebook, but Facebook dropped them as a premier partner some years back in an effort to make the Facebook platform accessible to everyone.
Tracking pixel and backend algorithm
Criteo has developed their own backend algorithm and their own pixel. The upside to that is they can make implementation very easy through their dev ops team. The downside is that their pixel is not considered by many to be secure. It's built using javascript that can call additional hidden scripts. With these scripts, Criteo could change the presentation layer of your website if they wanted to. In the past, they've used javascript to fire popups that ask users to accept Criteo cookies. – A terrible user experience.
Audiences and bidding
The Criteo bidding engine is a good one. It seems to be heavily weighted to recency. In the hands of a capable team, they can get results that meet return on ad spend goals. Unfortunately, they seem to have a churn and burn process for their teams, so capable teams are few and far between. In most cases, they split bidding between lower funnel and middle funnel. This sounds a lot like it's tracking real user journeys, but the reality is this is just recency based bidding. Lower funnel are people that have been to the site most recently and mid-funnel targets less recent visitors.
Criteo does allow you to upload your CRM data to create audiences from email addresses, but doesn't provide many other audience options in the interface. There aren't good ways to segment audiences or products within the interface to treat anything special. For example, if you want to bid higher on new products, or your most loyal site visitors, there is no simple way to do that.
Placement Inventory
Criteo has excellent access to display inventory, but most of the savings they have on private publisher deals don't appear to be passed along to the clients. As with all players, the bulk of the placements are on Google's inventory.
Creative Templates
Criteo has decent templates. They look fairly good, have animation, and they convert well. Within the interface, they have a mechanism for simple promo changes, usually replacing your logo bar with a discount code. Ultimately, the trouble with all templates is that they look like templates. There isn't an easy way to create custom creatives unless you have a really good team.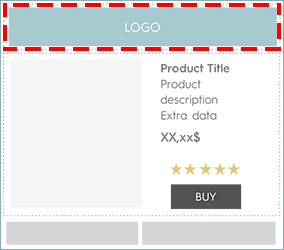 Reporting
Criteo reports have very little transparency. They don't give you information about placement level performance. You aren't shown true costs. Most of the reporting is based on recency – what they call Mid funnel vs Lower Funnel.
Since Criteo has their own pixel, it will report 100% of the attribution to itself. Other touchpoints in the customer journey, such as search will be ignored by the Criteo pixel. The reporting may be wildly different from what you see in your analytics platform. We've seen cases off by more than 40% of what the analytics platform reports.
Watch the View-Throughs! Depending on how your reporting is set up view-through conversions may be given full credit. While ad views do have some influence, they don't have nearly as much influence as a click.
Steelhouse and Criteo have been battling in a lawsuit. Steelhouse alleges the following:
3.6% of Criteo's users are generating 25% of its clicks — a level so disproportionate that it is "indicative of adware, bots, click farms" or some other fraud.

Business Insider
Criteo Review Summary
Criteo can be a good platform if you can get the right team, but that almost never seems to happen. There is no transparency, so if you have to take the reins yourself to try to improve performance you're out of luck because it won't always be apparent where there's friction. To scale the way they have it's one size fits all. Many analysts think that cookie based advertising is going away in the near future, which could drastically change how Criteo does business. Criteo's stock price has taken several hard hits based on that analysis.

AdRoll is estimated somewhere under $500 million in annual revenue. It's smaller and scrappier than Criteo. AdRoll has more of a focus on integrations than some of its competitors. There are Magento, Shopify, BigCommerce, Woocommerce, and many other plugins that make integration easy without heavy lifting from a development team.
AdRoll has a nice integration with Yotpo to pull in ratings and reviews directly into ads.
Tracking pixel and backend algorithm
AdRoll is built on Google's platform, formally known as DoubleClick. There are some great advantages to using Google as a stable back end. AdRoll integrated with Google Tag Manager for pixel deployment back in 2013. It's relatively easy to deploy.
Audiences and Bidding
AdRoll has a much better selection of audience targeting tools. Bidding tools are still not transparent. The primary selection is cost per acquisition (CPA) based bidding. All of the Google custom intent audiences are available.
Placement Inventory
Like all the vendors, AdRoll relies heavily on Google's placement inventory.
Creative Templates
The Yotpo integration is a really nice touch. Yotpo is a rising star competitor to Bazaarvoice in ratings and reviews for ecommerce. The integration automates some of the processes for making ads that contain ratings and reviews.

If you are at the appropriate spend and team level you can get some nice custom creative. The stock templates are fairly generic. There is a good interface for uploading static creative from your own creative department.
Reporting
AdRoll provides a lot of the common metrics that are familiar to Google users, but detailed placement level reporting is missing.
Beware the View-Throughs! Depending on how your reporting is set up view-through conversions may be given full credit. While ad views do have some influence, they don't have nearly as much influence as a click. View-throughs can deeply skew ROAS based bidding.
AdRoll Review Summary
AdRoll is a lot like a point and shoot camera version of Google's enormously complex SLR. There is a markup for that service, and that markup is not disclosed. Having a good team can help you get the most out of it.
Edit 6/24/19 – AdRoll responds to this review.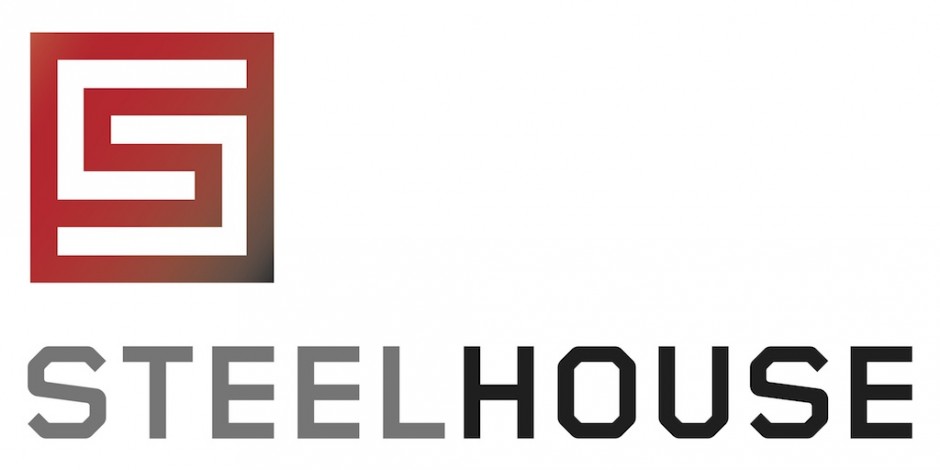 Steelhouse annual revenue is estimated at over $200 million per year. They are an up and comer in the space. In Feb 2019 they secured $17 million in additional funding, following a $49 million series C round in 2015. Much of their investment and tech has gone towards their custom ad creative platform.
Tracking pixel and backend algorithm
While AdRoll is built on Google, the Steelhouse backend is built on The Trade Desk. The Trade Desk has been something of a Wall Street darling in recent years due to some innovative inventory bidding strategies.

The Steelhouse pixel is javascript that lives on your site. Your dev team must implement it and fill in the associated ecommerce variables.
Audiences and Bidding
This is where Steelhouse is really powerful. The Trade Desk has integrations with major third party audience platforms such as BlueKai, Nielsen, and Comscore. In the right hands this makes Steelhouse a great prospecting engine. Display prospecting rarely has a direct return, but can be a very important part of a complete acquisition strategy.
Placement Inventory
While the display inventory is the same as everyone else, The Trade Desk has some innovative bidding strategies that can help win those placements.
Creative Templates
Steelhouse has some beautiful creative out of the box. They have focused a lot of their development into making creative tools that allow marketers and designers to easily import assets from places like YouTube, and use those to create custom ads.
Reporting
Steelhouse has 5 basic reports:
Overall Performance
Campaign Performance
Ad Group Performance
End of Quarter Report
Publisher's Report
This is better than some providers in this review, but you still can't see the detailed cost of media.
Beware! Steelhouse's "Verified Visit" model counts any View-Through visit to your site within 1 hour of seeing an ad as a "Verified Visit". Any conversion that happens within 30 days of this "Verified Visit" is counted as a Click Conversion (even though, no click ever occurred).
Other allegations between Criteo and Steelhouse include using their javascript to fake clicks.
Criteo alleges in the suit that SteelHouse "counterfeited clicks to trick e-tailers into attributing sales to SteelHouse that should have been attributed to Criteo, other competitors and partners, or direct traffic."

Business Insider
Steelhouse Review Summary
If you have an intensive marketing calendar, flighting multiple unique prospecting campaigns each period, this may be a good option to reduce the load on your creative team. The downside is hidden markup on media. Steelhouse often offers eye-popping incentives on media spend. Those incentives sound really good until you consider how big the margin on media has to be to compensate for the incentives.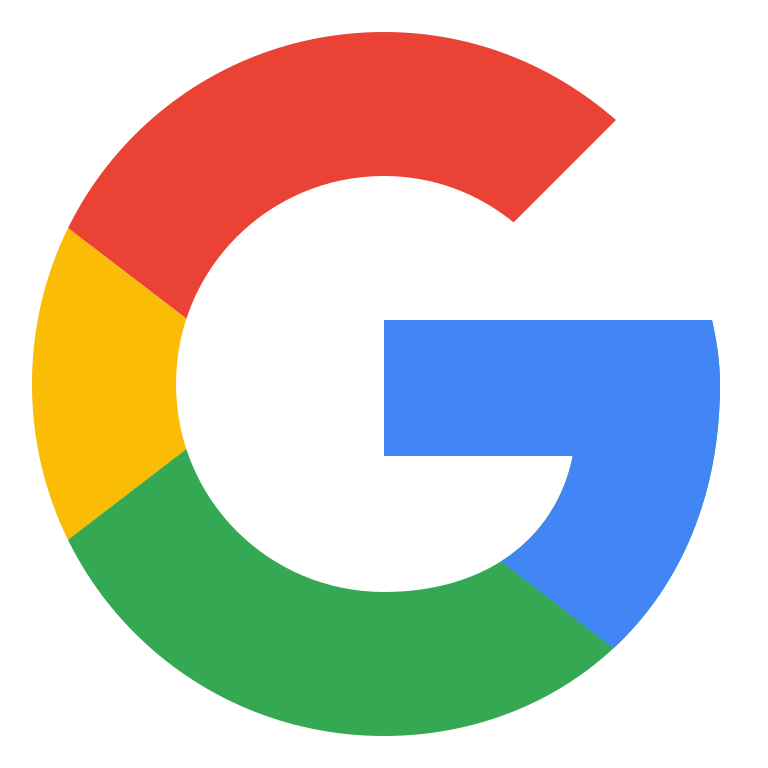 Google is by far and away the best of the bunch when it comes to control and transparency. That being said, I really don't know what is a faster way to burn through marketing budget: taking a pile of money, throwing gas on it, and lighting it on fire, OR taking the advice of a newly assigned Google sales rep that is incentivized on clients implementing mindless automation. The end result is the same – a pile of ash where your marketing dollars used to be with nothing else to show for it. It is mandatory that there is a good analyst with eyes on the account.
Google had over $116 billion dollars in ad revenue in 2018. They are the leaders in the space for good reason. It's also the safest bet to future proof as the world starts to abandon the cookie and move towards user ID. Google has more ways to authenticate users than anyone. Investment in learning to make Google work for you will pay off in the long run.
Tracking pixel and backend algorithm
Google's pixel is easy to implement and does not do unexpected weird things that would change your presentation layer. Google Tag Manager is the most frequent way it's implemented, though there are plugins or modules for every major ecommerce platform. Though it is straightforward, mistakes can be made. It's the first place to look when diagnosing performance issues.
The backend ad technology is first rate. Google does a great job of bidding automation and product correlations when it recommends products in the grid. If someone ever beats Google on the ad tech side I'm pretty sure Google will just acquire them.
Audiences and Bidding
There is an overwhelming array of options. If you're in the AdWords platform you can build website or app behavior audiences within AdWords or import them from Google Analytics. Say you wanted to retarget users that have been to a category page, but haven't visited a product detail page, that audience can be built in a few clicks. If you want to build audiences for prospecting there are "in market" or "affinity" audience selections built with Google's consumer data. Segmenting audiences by recency can be super effective. Google makes it easy to bid differently on a variety of audiences in the same campaign with the transparency to see how each performed.
If you are on DoubleClick then all the Google audiences are available plus all the third party audiences for prospecting.
Placement Inventory
Virtually all brand safe inventory worldwide is within the reach of Google. The beauty here is you can manage bids by placement if the need arises. In retargeting usually brands don't care as much where their user is browsing the web, but for brand prospecting, it can be important to be associated with certain web properties. If you only want weather.com display inventory you can do that via Google.
Beware! Google loves to force display to apps. If you're doing prospecting you may end up showing on ridiculous app placements such as flashlight apps or games for cats that bank on accidental clicks. Make sure you know the workarounds to keep ads from showing on apps.
Creative Templates
Google's templates are so awful it's the sole reason that some of the above companies even exist. Most brands hate how Google's templates make them look. The thing that Google does better with their out of the box solution than anyone else is force creative diversity. They force brands to mix up lifestyle ads, text-based ads, product grids, and simple native product ads. The variety breaks banner blindness and makes even the ugly ads effective at getting clicks. Format variety boosts click through rate (CTR).
Google compensates for its terrible templates with Google Web Designer. In the hands of someone that knows some design and some HTML5, GWD can make dynamic retargeting creative that is superior to any of the other platforms. With the right approach, the ads can feel like an off-site extension of your onsite experience, which is what they are supposed to feel like.
Reporting
Google is the clear winner here. The fact that the pixel is likely already on your site for Google AdWords means that it won't double report conversions like the other platforms do. No duplication means it won't overweight remarketing in the mix. Google provides incredibly detailed reporting if you set it up correctly. Good reporting not only helps you tune performance, it helps you understand your customer better.
The caveat to this is when you used automation such as Smart Shopping or Responsive ads. When you use some of the automated remarketing Google doesn't provide the details in reporting. For example, if you use Smart Shopping, which automates remarketing with Google's terrible templates, Google doesn't provide reporting on how each ad format did, or even which ad formats were used.
Google Review Summary
Google retargeting is incredibly powerful. It has the point-and-shoot remarketing for dummies option that automates most everything, but that doesn't scratch the surface of what it can do if you understand the manual settings. The biggest benefit in the hands of a capable team is that media costs are transparent. That can mean up to 50% or more dollars to media over other competitors. More dollars to media in a more effective program can deliver far better ROI than any other company out there.
The other benefit is future proofing. Google is not going away even if the cookie does. As privacy concerns ramp up and move towards user ID, Google is going to be in a good position to benefit.
Reach out to sales@ironpulley.com to find out how we can help you get the most out of Google Remarketing.